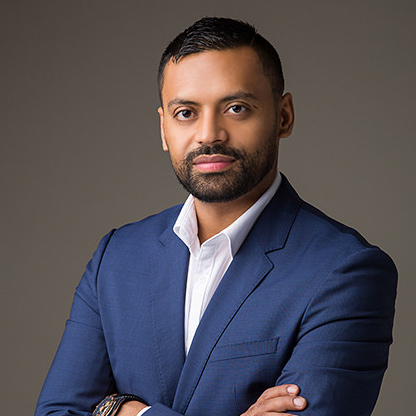 For the last 14 years, Ash has been at the forefront of financial services innovation. His portfolio consists primarily of innovative Fintech companies around US, EU and Middle East. With Blockchain defining our industry's future – it is time to think beyond monetary equivalents, decentralizing cash & banking solutions across all platforms. Now more than ever before – this is an ideal moment for the world to maximize third-party engagement in order to remain competitive within the finance sector.
The MENA region is bursting with potential due to its youthful and tech-savvy population, ready access to the internet and digital payments, along with supportive Fintech regulations. These points make this a prime destination for investments in innovative ventures that could revolutionize tomorrow's financial landscape. With all these pieces already set on their path towards progress, Ash's activity in the space and appetite for risk helps him take full advantage of the present opportunities.
Eliminating greenwashing is the desired outcome as well as the commoditization of carbon assets is an exciting space in which to play. Moreover, Ash wants to make a difference. His latest position in OceanBlocks demonstrates his standing in supporting an innovative business that is not only on the cutting edge of blockchain technology but is also helping keep factful carbon trading records which helps to improve environmental outcomes.